In the 10 days since our last update, we have been mostly in Barcelona, then sailing overnight on Friday to Mallorca for a bit more cruising before holing up for the winter. We have decided on a marina in Barcelona, actually just outside the city in Badalona, where we can keep the boat in the water. Although it is a far cry from the centrally located Marina Port Vell, it is within walking distance, on a sunny day, of public transportation into the city. Despite all appeals to the marina office at Port Vell, where we would really like to be for the five month period, they continued to laugh at the thought of actually finding us a place there for more than a few days at a time. In a last ditch effort, I told Maria, "Email us if a spot opens up for us for the winter months." Maria smirked at me and counseled us to buy a monohull.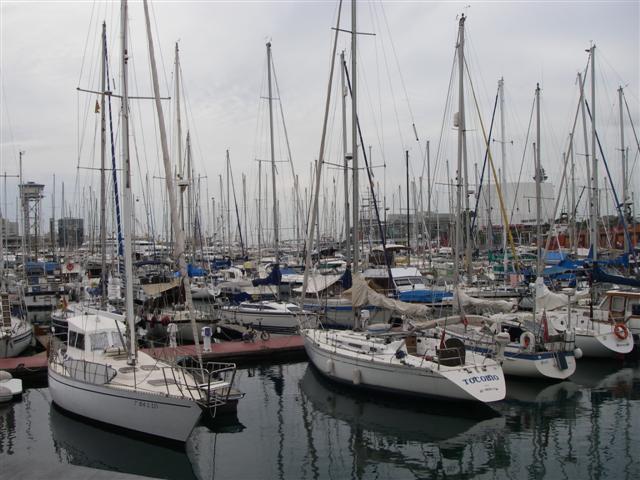 We arrived in Barcelona after a 24 hour trip from Valencia. We had a little more breeze than predicted and actually got a bit of nice sailing in along the way, but the wind had shut off and the rain turned on by the time we neared the city. Aside from the downpour, we had a little additional adversity to deal with on our approach to the marina. When I woke up to relieve Joe from his night watch duties at 1am, he informed me that the starboard engine was not shifting out of gear. The prospect of maneuvering into a "Med moor" style slip, with our stern backed up against the dock and fixed lines tied off to our bows, with only one engine was a little worrisome to say the least. Joe had dealt with a throttle cable issue already in Gibraltar, so he decided to tackle the shift cable problem in the daylight when he got up. A bloody knuckle or two and a few curses later, we had full use of both engines. We notified the dockmaster of a potential problem nonetheless, just in case his quick fix gave up the ghost at the crucial moment. Luckily, it all worked perfectly and we were thrilled despite the rain, to be in Barcelona.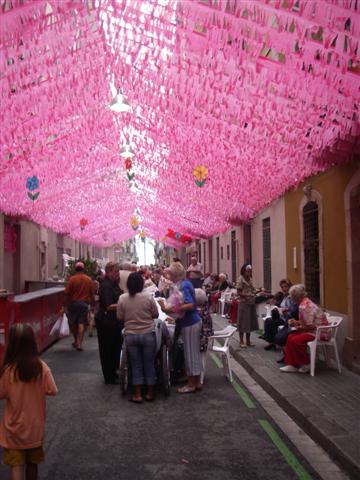 We had arrived during the Fiesta de la Mercé, the week long celebration of the patron saint of Barcelona. Parades, fireworks, carnivals and music were just a few of the attractions that marked the occasion. The girls were thrilled to see a fair with all sorts of rides and attractions set up right outside the marina. As if the sights of the city were not enough to entice us, this sent us over the top. It proved a great incentive to get Cassie and Juliana to do what we wanted them to do; "I guess you don't really want to go on any rides today?"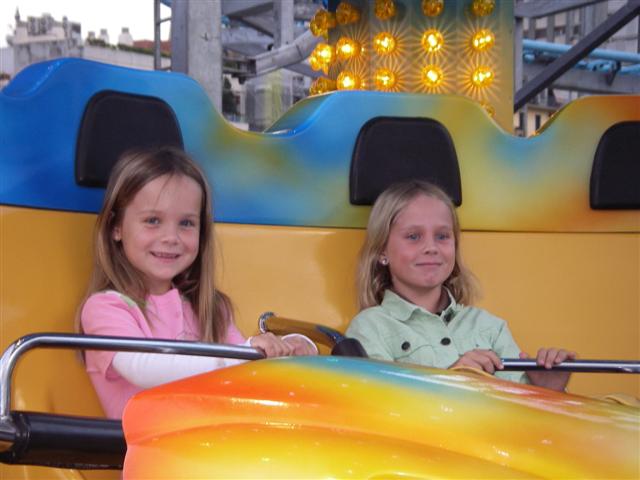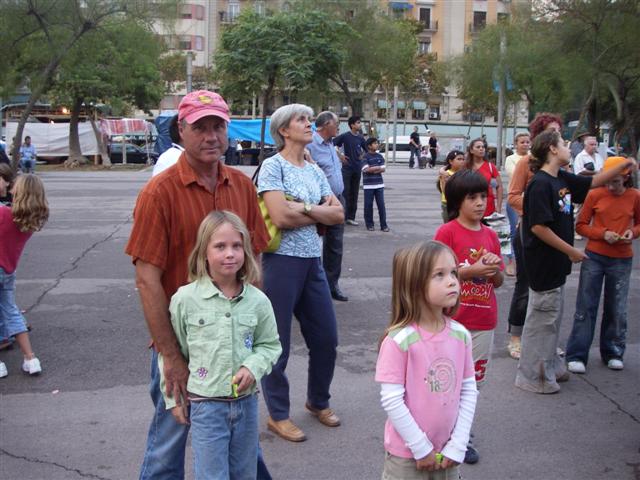 This was especially useful as we continued getting back into the swing of home schooling. Despite any success we might have in checking the girls into a local Spanish speaking school, we needed to get started on school nonetheless, since we don't plan on settling in anywhere until November. It has been much easier to get into the rhythm this year, having figured out a few tricks to make it easier during our first year of home schooling last year. We stuck to the division of labor that worked for us last year, with me teaching Cassie, 5th grade this year, and Joe administering third grade lessons to Juliana. So far, I am pleased to say it has been a relatively painless process. I actually welcome the reintroduction of a bit of routine into our days.
Between school, boat chores, exploring a little of Barcelona, and hunting for a place for the winter, we stayed pretty busy. I was able to do all of our laundry in our little machine in the bow locker, as the sun came out to dry each load reliably every day after our wet arrival in the city. Joe worked on the gear shift cable some more and did oil changes to both engines. I'm thrilled to report the flawless operation of all systems, thanks to our handy onboard mechanic! It sure is nice not to have to spend money to hire someone else to fix little problems.
After our first day of walking around the city, dragging the girls kicking and screaming, we were a little discouraged at our prospects of enjoyable sightseeing. Thanks to the brilliant suggestion of a friend, we embarked on a mission to solve the problem. Have you heard of Heelys? They are tennis shoes with wheels in the heels. Our first challenge was to find them in Barcelona. Thanks to a sporadic internet connection, we were at least able to find the one store that carries them. We had to go to two different locations to find them in the sizes we needed, but a few hours later we were "heeling" our way down the streets of Barcelona. There is a bit of a learning curve, but a couple of sore arms (mom and dad's) and a few butt plants later, we had figured it out enough so that it was more fun for everyone than just walking around. The girls drew quite a few stares as they rolled their way along the sidewalks of the city. In the whole process we managed to tour some fantastic little neighborhoods off Las Ramblas and get a glimpse of other areas on the cab ride to the other store. We still haven't toured the city properly, but we will have lots of time for that over the winter!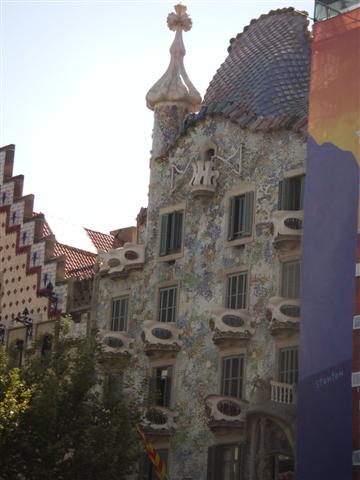 Once we settled on the marina in Badalona, we made a beeline for Mallorca, where our friends Georg and Nathalie live with their daughter Anthonia. We met them on their Catana 472 "Legaris" in St. Martin last February. We cruised the Bahamas with them for a few weeks in March and have stayed in touch along the way. They left their boat in Trinidad for the winter to come back to work before heading to the South Pacific this March.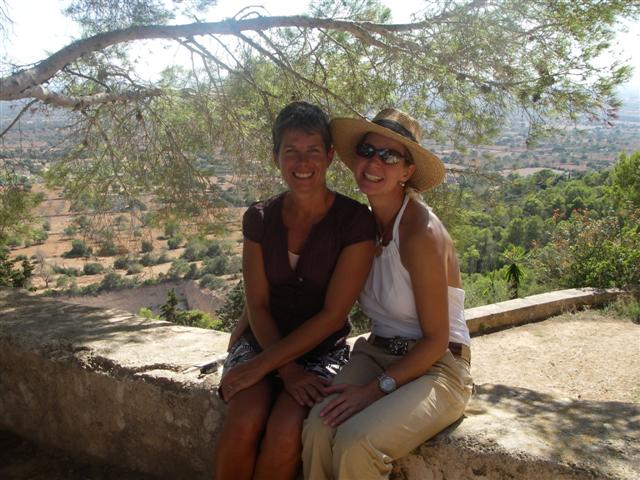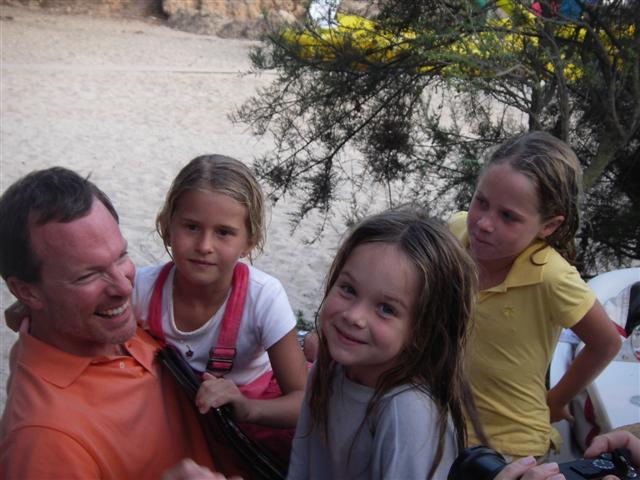 We followed their suggestion and arrived at Cala Mondragó Saturday afternoon, in time for a party they were having at their weekend country house. It was an international crowd of Germans, Swedes, Canadians and British ex-pats who all live here in Mallorca. We were embarrassed to make everyone speak English, but they all did very well. Actually, most of the kids go to British schools so it isn't actually so unusual for English to be the default language.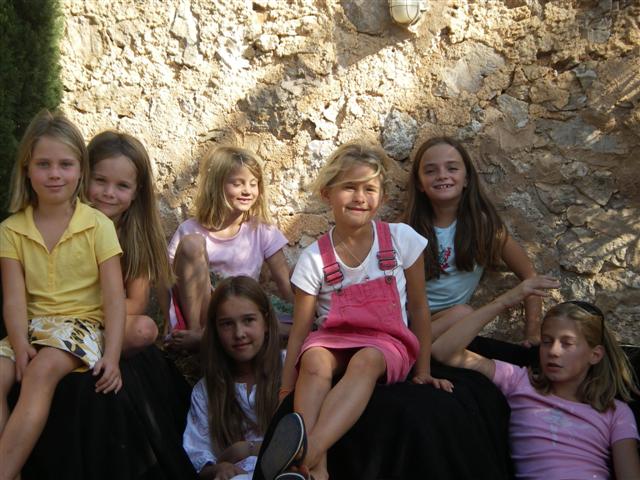 Mallorca is absolutely beautiful. The water is clear and clean and warm, and the coastline interesting. We spent three nights at the beautiful but crowded little anchorage of Cala Mondragó, a y-shaped cove carved out of the rocky coastline of southeast Mallorca. It is in the middle of a national park, with only a few little hotels but a popular beach with a good restaurant. We gorged ourselves on the best Pimientos de Padron (little green peppers, grilled in olive oil and sea salt) we have yet to taste in Spain. The peppers are mostly mild, but you never know when you will get a hot one. The batches we got here had the highest ratio of hot ones we have seen so far. About a third of them packed a decent punch and one or two of those really knocked your socks off.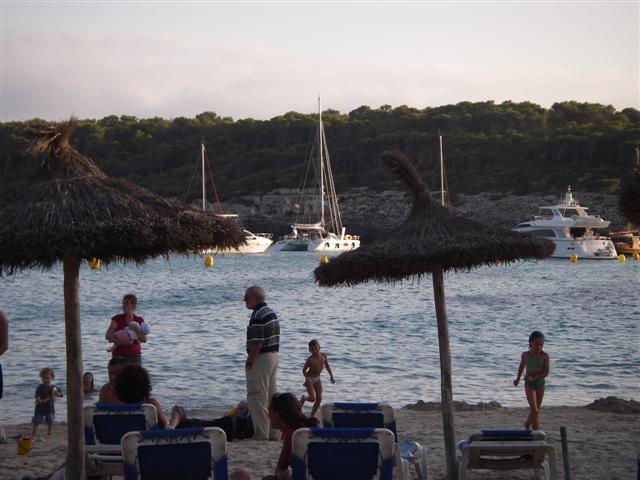 We are heading for Palma now, hoping to finalize our arrangements for the winter. We need to secure our reservation with a bank transfer so it isn't over until that is accomplished. We caught a nice little tuna today, just in time for lunch, and a couple of Dorado since we have been in the Med. We have gotten many more strikes but they somehow manage to throw the hook, but I'm not complaining. The only problem today was that I couldn't find my wasabi and it was too rough to mount a proper search so I had to do without for this meal.

Next entry >>>>>>> Many thanks to our friend Craig Homenko for his assistance in setting up the website. We also would like to thank our buddy Scott Brunner who has been kind enough to host the website on his server.